About Us
Founded in 1968, Capsonic is a globally recognized expert supplier in customized insert molding and electromechanical assemblies. Serving Aerospace, Automotive and Military
Insert Molding, DFM and Assembly
Facilities in the United States and Mexico
If it moves you, capsonic has a part in it. 

™
Working with world-class system and sub-system leaders across Automotive, Aerospace, Military, Medical, and Appliance, the company is an innovator in developing robust products that are leading the way forward to broad electrification in these sectors.
From value sourced material procurement done through a carefully vetted mature supply chain, to best-in-class engineering capabilities as a collaborator in Design for Manufacturability, Capsonic is known for providing fast prototyping of complex parts and accurate quotes.
As an integrated supply partner capable of meeting challenging production deadlines, the company is also able to offer continuous product improvements throughout the lifespan of proprietary parts and systems found in many of today's top-selling vehicles and aircraft.
With facilities in Elgin, Illinois, Auburn Hills, Michigan, and Juarez, Mexico, Capsonic is well situated to logistically meet the needs of its customer base. With unparalleled quality control systems in place, and a workforce of highly skilled and trained technicians, Capsonic assures continuous supply of defect free products for its industry leading customers.
Capsonic's reputation for excellence is also backed by top certifications:
Automotive IATF 16949
Aerospace AS9100
International ISO 9001
Environmental ISO 14001
Process NADCAP
Military Export – ITAR
Homeland Security – C-TPAT certified
Minority – NMSDC, CMBDC
Veteran owned – NVBDC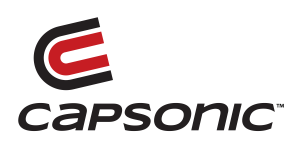 Message Us
Get In touch below.
Ask Any Question or Start a Conversation.
Locations
Texas
7B Zane Grey St., El Paso, TX 79906
Mexico
6551 Hermanos Escobar Parque Industrial Magnaplex, Juarez, Chihuahua, Mexico 32320